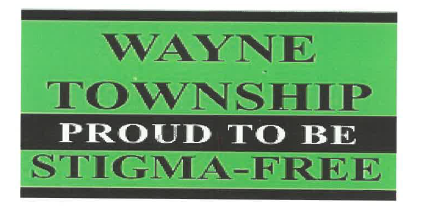 On Tuesday, August 28th 2018 the first meeting of the Wayne Township Task Force took place.  Representatives from the Wayne Health Department organized the meeting and invited school officials, Wayne Counseling, the Wayne Alliance, the Mental Health Association in Passaic County and Wayne resident and community activists.  The goal is to raise awareness of mental illness, provide effective ways to reduce stigma and encourage people to seek services and receive the proper support they deserve.
In November 2017, the township took the first step by designating itself a "Stigma Free Zone".  The Task Force is initially focusing on spreading the word to the community about the availability of mental health services and training the community/school staff in Mental Health First Aid .
The Wayne Health Department  applied for and very fortunately received a grant from the Chilton Community Foundation to help with some of the expenses.
There was a lot of enthusiasm and interest generated at this initial meeting. If you are interested in getting involved in this very exciting and contributing your energy and time please contact Robin Gulino at 973-694-1800 X3244 or email alliance@waynetownship.com